Greatings of the weak
Believe in yourself and your own abilities. Be confident and tackle any problem that my come your way!
New and Interesting
Cleaning Tips:
Cleaning Tips:
Spot or stain? There is a difference!
It is important to understand the difference between the term spot and stain. A spot is a foreign substance on the surface of the fiber and can be removed by chemical or mechanical action. A stain is a substance that is not easily cleaned and has become a part of the fiber.
Stains can often be treated chemically and/or spot dyed to allow for an acceptable appearance. Some stains are permanent and cannot be successfully treated.
Spot removal should be performed on at least a daily basis or as soon as possible. This is because spots attract dirt and become increasingly unsightly over time. Also, some spots can become stains if untreated promptly and can become more difficult to remove.
It is essential to have the proper tools and equipment when attempting spot and stain removal.
Here are some quick, easy tips:
Scrape away any solid matter such as coffee grounds, powder toner, or candle wax that may be present.
Carefully blot the area with cleaning solution - never pour cleaner directly onto the spot, because this causes the dirt to sink to the bottom of the carpet fiber.
Work the spot from the outer edge towards the center. Never brush carpet, which causes wear; instead, blot with a damp cloth.

Cleaning Ceramic Tile:

Before cleaning bathroom tiles, run the shower on hot for five minutes to steam the dirt loose.
For stubborn stains, apply a paste of scouring powder and water and let sit for five minutes. Scrub with a nylon scrub pad, rinse and wipe dry.
To keep the grout joints on tile countertops clean longer, wash with a solution of 1 to 2 tablespoons chlorine bleach in one quart of water. Dry thoroughly, then apply an acrylic sealer or three coats of lemon oil. Let dry one hour between coats.
Remove mildew and make tiles sparkle by sponging with a solution of ammonia and water.
Remove soot from fireplace tiles with a mixture of lemon juice and salt, then wash.
Cleaning
High-level supervision and communication Our Company goes to great lengths to ensure outstanding quality control and customer communication.
Program out Sourcing
Your Final Janitorial Service has been in operation since April of 1991.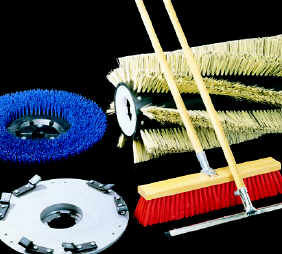 New and Interesting
Our Company has a responsibility to our clients to provide a high standard of service that will exceed all expectations
Misc. Cleaning
Construction clenup Ceiling tile clening light fixture cleaning and relamping custodial supplies industrial plant cleaning (rafters,lights fixtures, etc..)
Free Estimate
Our Company performs the following scheduled housekeeping services to maintain your office space, the building common areas, the House Cleaning